WooCommerce for Store Owners.
Giving you the control to sell anything.
Beautifully. For free.
Read more
Want to sell online?
Join our community.
WooCommerce is used around the world from Australia to Asia, the United States to Africa. Open your store today and start selling.
Why WordPress? We prefer why not
WooCommerce is built to integrate seamlessly with WordPress, which is the world's most popular and powerful method for creating a website. Why not benefit from both?
Supported by real people
Become a customer of WooCommerce and become part of our family. Our team of dedicated support staff can help guide you through the process of selling online.
Striiiipes
I never studied web development before, but I have been working on different web projects for the past five years. I tried a few CMS. When I started my company, I knew WordPress would be perfect for that. Having such a website allows me to use it as a store while at the same time being a portfolio of my body of work.
Arthur Lhermitte, fashion designer
striiiipes.com
View case study
Physical, digital?
Sell anything. Anywhere.
Whether it be t-shirts in all their shapes and sizes, music files or software. Even affiliated products from a marketplace. It's all possible.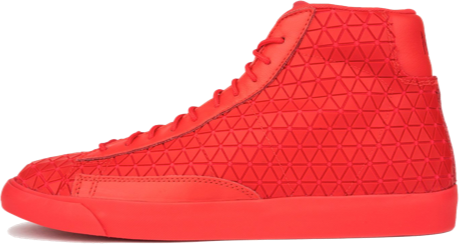 Subtype Store
View Site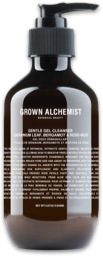 The Lab Organics
View Site
Payment gateways covered
WooCommerce comes bundled with PayPal (for accepting credit card and PayPal account payments), BACS, and cash on delivery for accepting payments. Need a specific payment gateway? See our extensions.
Ship it wherever you like. Or not.
When you set up your shop you can choose to offer free shipping or flat-rate shipping. If you would like to only ship your products to a specific country, you can easily configure these settings in your dashboard too.
Define your style with Storefront
'Uptime' is of utmost importance when running an eCommerce site. That's why we built Storefront - it's a free WordPress theme offering deep integration with WooCommerce. Say goodbye to fear of conflicts between theme and plugins during major WooCommerce updates.
View Storefront

Taxes, stock levels?
You control it all.
Taxes are the last thing you want to think about when setting up your shop - and it's one of the last things your customers want to think about when buying online. So, we've made it simple.
Optionally control tax classes.

Control which tax class shipping gets, or leave it so shipping tax is calculated on the cart items themselves.

Automatic tax calculations

Taxes can be calculated based on customers' shipping address, billing address or your shop's base address.
Geo-location support
You can select if your WooCommerce store uses your store's address or uses geo-location to detect your customer's address for custom tax calculations.
Keep track of your stock
Easily manage your digital or physical products with our intuitive and WP-centric UI. Assign store managers to handle the day to day inventory management.
Extend WooCommerce
With hundreds of free and paid WooCommerce extensions, spanning all your logistical & technical requirements, you can rest assured there's an extension for your specific needs.
View extensions
Control your own data.
It's all yours. Forever.
One of the biggest risks of using a hosted eCommerce platform is what happens to your data if they close up shop. This complete lack of control over the most critical aspect of your online store is fundamental.
Build your databases
WooCommerce allows you to integrate with a variety of extensions that you can use to build your own databases for promotions and marketing campaigns.
Secure, audited code
WooCommerce is audited by industry leaders to ensure that our plugin adheres to WordPress best practices and coding standards - keeping it secure and up-to-date.
All the core features you need
WooCommerce comes packed with a number of features included for free. Take a look at our comprehensive features list to see all the things covered in WooCommerce Core.
View features