PxPay allows your customers to pay securely via Windcave
Version 4.0 Now Available – Major upgrade
New version of Windcave for WoocCommerce is a major upgrade and now includes WooCommerce Subscription support!
Windcave plugin will give you peace of mind in terms of online security and payment options because it connects your WooCommerce store to Windcave's Payment Gateway.
If you don't want to worry about SSL certificates, credit card security and so forth, why not pass on that burden over to a specialist? PxPay allows you to do exactly that – remove the risk and burden of security from your site to DPS' Payment Express Gateway.
With PxPay, whenever your customers check out, they will be taken off-site to DPS' Windcave platform where the credit card transaction will be handled securely.
Windcave (formerly Payment Express) is a Visa and MasterCard certified solution, developed by DPS, which facilitates electronic payments seamlessly from multiple access points.
All you have to do is install the plugin then PxPay will link your WooCommerce to Windcave. Then simply request "PxPay" credentials from Windcave. There is no extra charge for this and your payment system is ready to go.
Key Features
Off-site checkout
Protect your customers by letting them pay by Windcave's secure off-site payment portal. Windcave takes users off-site to enter their credit card information. The payment is processed quickly and securely, giving your customers a convenient, risk-free payment experience.
Keep your customers information secure thanks to Windcave's highly secure payment process.
Save security costs by leaving secure transactions to DPS.
Increase conversions by offering customers a fast, simple and secure checkout process.

Redirect customers after payment
Send customers back to your website after a successful payment through Windcave. Set a Success URL (for successfully completed payments) and a Failed URL (for payments that couldn't be processed) within the plugin's settings.
Easy installation
Setting up Windcave is as simple as signing up for an account and entering the API information into the plugin's settings. Once completed, the payment gateway should be fully functional. For more information, see the plugin documentation.
1 year of premium support
When you purchase this plugin, you will gain access to a year of great customer support. Our support team are always ready to help you with any problems you have. Whether it is setting up Windcave, troubleshooting errors or general queries about the plugin.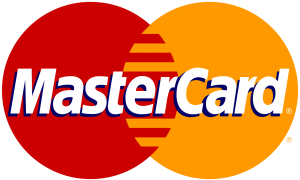 If you have any questions, please don't hesitate to contact us.
Click "View Documentation" to see detailed instructions on how to install and set up (with screenshots).