You're selling industry news content which you distribute each month to professionals in your industry. Some companies have approached you about signing up some of their employee's to receive your content.
Install Gifting for WooCommerce Subscriptions.
Download the extension from your WooCommerce dashboard.
Go to Plugins > Add New > Upload and select the ZIP file you just downloaded.
Click Install Now, and then Activate.
Configure the plugin to use wording more suited to the corporate purchasing use case.
Go to: WooCommerce > Settings > Subscriptions.
Scroll down to Gifting Subscriptions.
Modify the Gifting checkbox text setting it to something like "Purchase for an employee"
Save changes.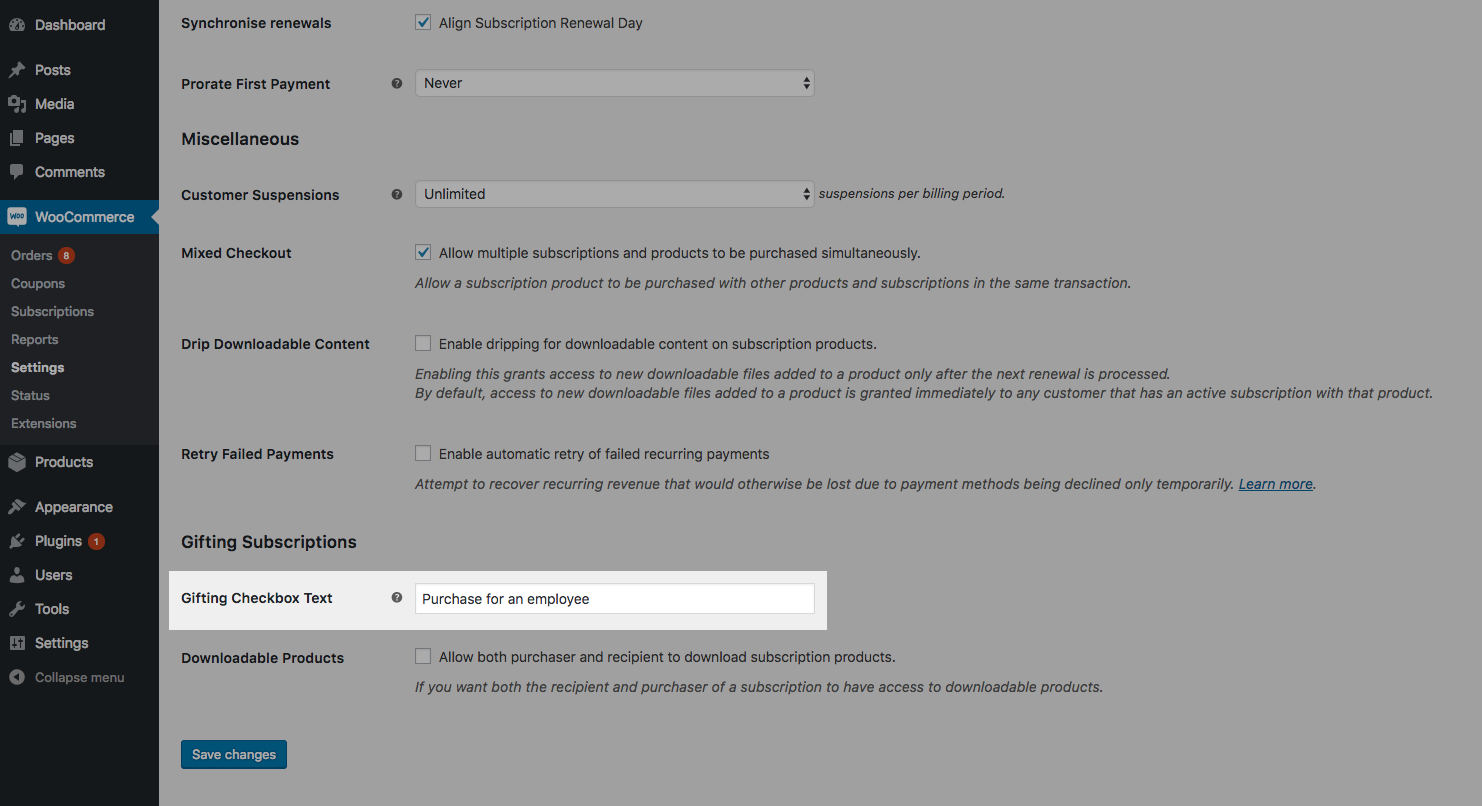 Your customers can now purchase your industry news content for their themselves and their employees.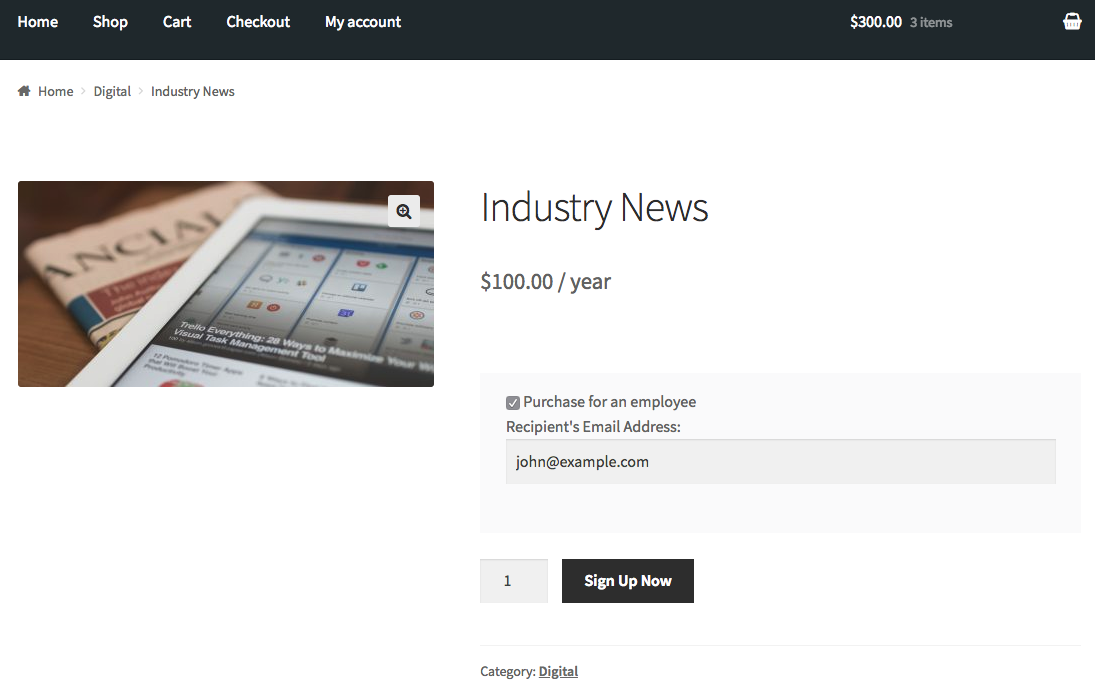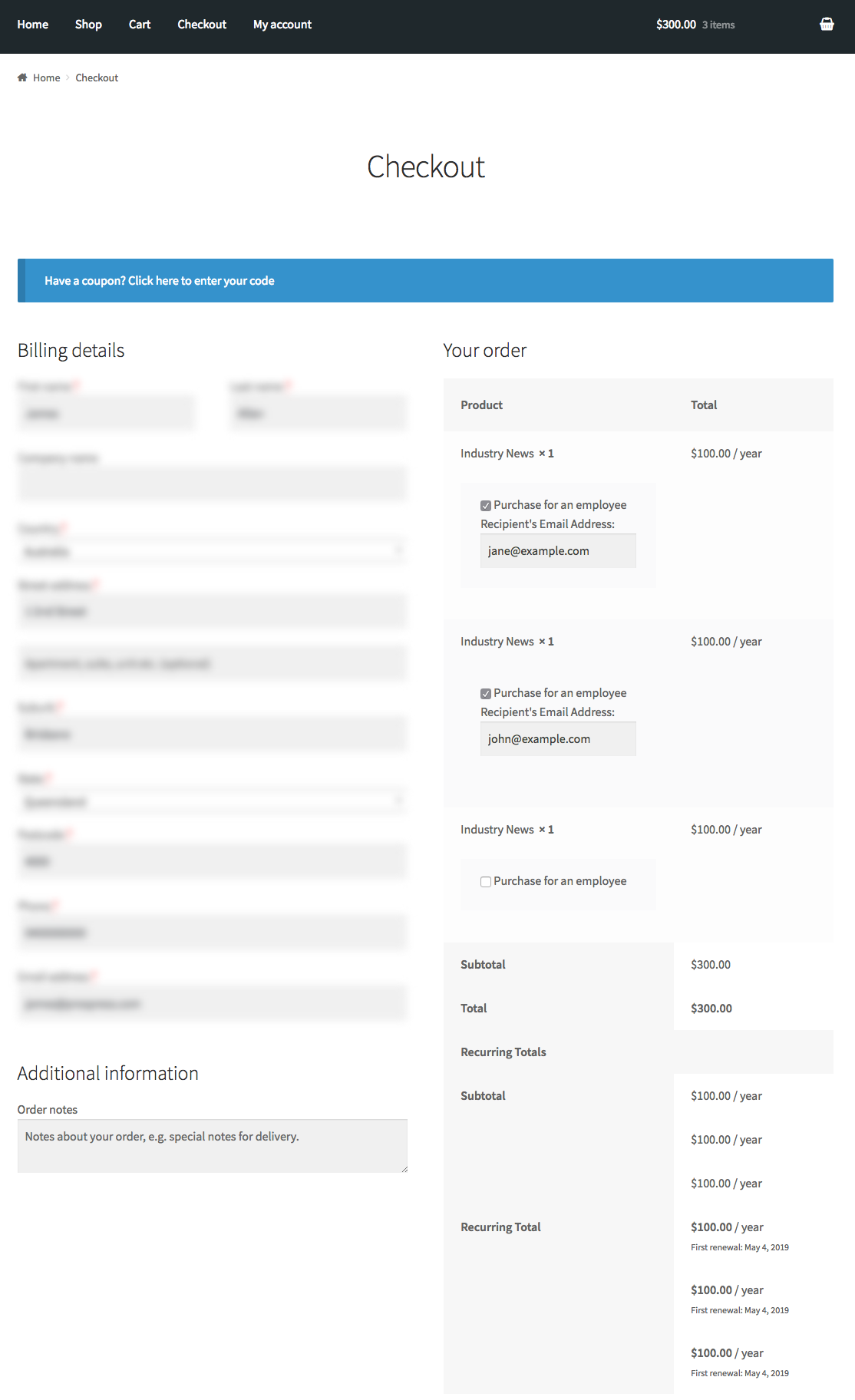 By purchasing the subscription for Jane, John, and themselves your customer, Jane, and John can now manage their individual subscriptions from their My Account pages where they can also download your content.
Because John didn't have an account with your store, an account will be automatically created so he can manage the subscription. John will receive an email about the purchases made for him and an email with the account login details. The first time John logs in, he will be prompted to fill out some account details where he can change his password. Once his account is set up, he can view and manage his subscription from his
My Account > View Subscription
page.  He can also download digital copies of the news items here.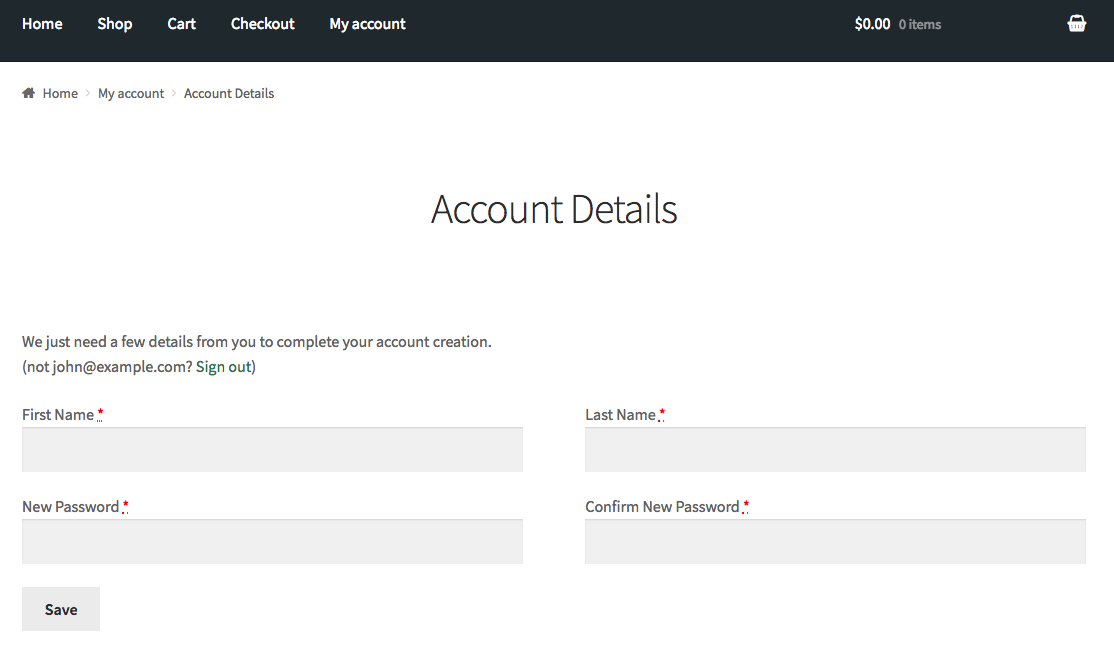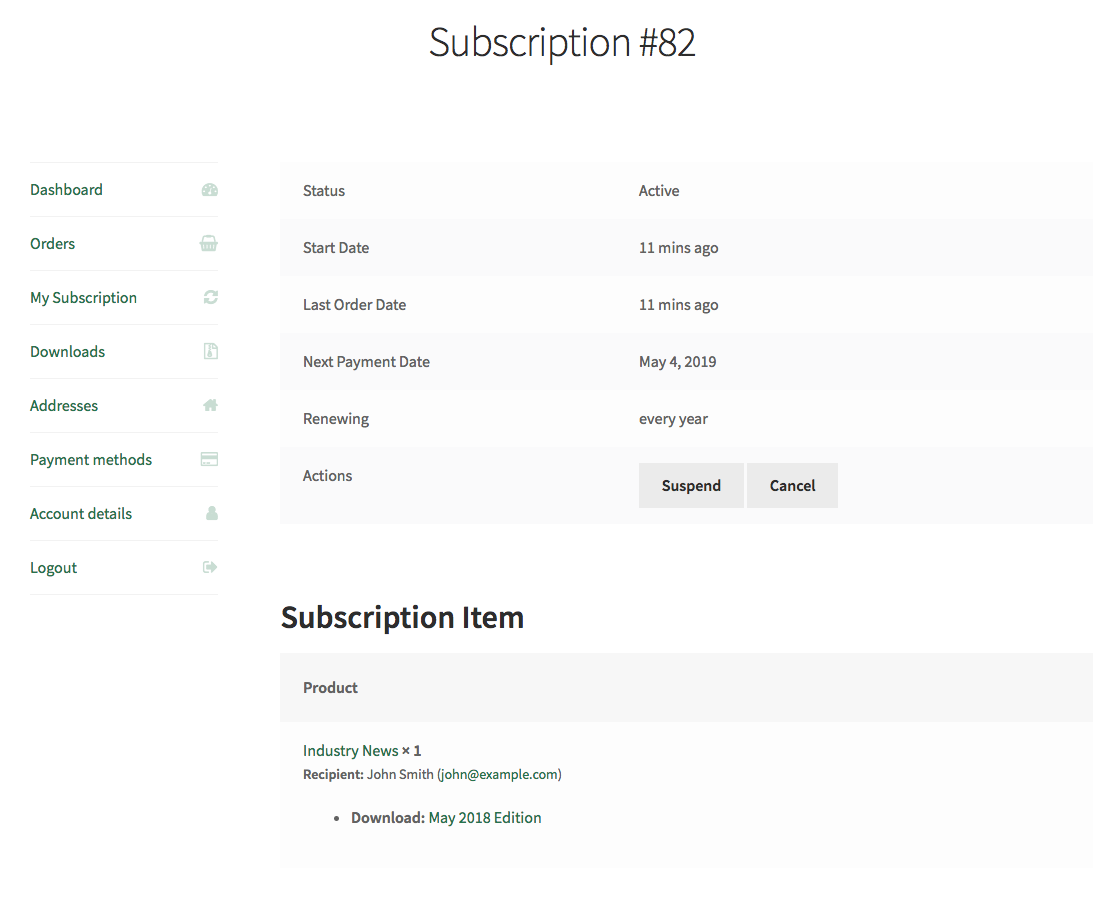 Have a question before you buy?
Please fill out this pre-sales form.
Already purchased and need some assistance?
Get in touch with a Happiness Engineer
via the Help Desk.